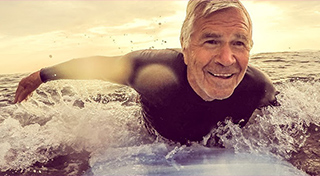 Where would Sutter Health be without our employees? They are our most important assets and we are fortunate to have attracted some of the most talented professionals. We strive to provide our employees with a highly comprehensive benefit package.
Demonstrating Our Commitment
Although each Sutter Health affiliate is a separate business with its own policies and benefits, most facilities offer the following:
Healthcare

Medical insurance
Dental insurance
Vision insurance
Life insurance
Long-term disability insurance
Short-term disability/extended sick leave

Future Planning

Flexible spending accounts
Retirement benefits
403(b) or 401(k) Savings Plans

Paid Leave

Paid time off benefits (vacation, holiday, etc.)
Leaves of absence, including family care, bereavement, etc.

Employee Assistance

Employee Assistance Programs providing counseling
Continuing Education Units
Time off to attend courses required to maintain licensure
Tuition reimbursement
You can check with the Human Resources Department of the Sutter affiliate you are considering to learn more about the specific benefits offered there.
Find a Career at Sutter
Our employees are shaping the future of healthcare. Find a career at Sutter.
Get Started