Sutter Health
For accessibility or accommodation support please call us at (855) 398-1631
Start by Choosing a Career Opportunity
Explore our career areas to find a role that's right for you.
Sutter Health Locations
With facilities throughout Northern California and Hawaii, you have the choice of location and lifestyle most suited to you, from urban city to small, rural community.
View All Locations
At Sutter Health, We Champion

Diversity and Inclusion

See how welcoming our differences makes us a stronger team.

Discover more
Pride

Multicultural
Military & Veterans

Ability

Women
Benefits and Career Development
Discover the support you need to build a rewarding future.
Sutter Health Career Events
Our employees are shaping the future of healthcare. Find a career at Sutter.
Learn More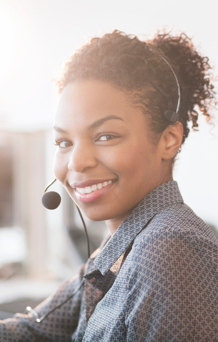 Accommodations for Individuals with Disabilities
As you navigate the hiring process, if you need a reasonable accommodation we are happy to assist.
A reasonable accommodation is any modification or adjustment to the application or hiring process that enables you to fully participate in that process, such as:
Interviews in a location that's accessible to you
A sign language interpreter
Having documents available in alternative formats such as large print, Braille and electronic format
Application Accessibility Assistance
Need assistance accessing your account?
Call (888) 888-6044
(The Service Desk can assist with locked accounts and forgotten passwords)
Issues Related to Section 508 / Access with Assistive Technologies
If you need disability related assistance to process your online application, let us know by contacting our Webmaster at webmaster@sutterhealth.org. So we can respond timely, please explain the type of disability-related assistance needed, the preferred format in which you want to receive materials, and your contact information.
Sutter Health is an Equal Opportunity Employer (EOE M/F/Disability/Veterans)
It is the policy of Sutter Health and its affiliates to provide equal employment for all qualified individuals; to prohibit discrimination in employment because of basis of race, color, creed, religion, marital status, sexual orientation, registered domestic partner status, sex, gender, gender identity or expression, ancestry, national origin (including possession of a driver's license issued to individuals who did not present proof of authorized presence in the U.S.), age, medical condition, physical or mental disability, military or protected veteran status, political affiliation, pregnancy or perceived pregnancy, childbirth, breastfeeding or related medical condition, genetic information or any other characteristic made unlawful by local, state or federal law, ordinance or regulation. We promote the full realization of equal employment opportunities through a positive continuing program within each company, hospital, department, and service area. Equal employment opportunities apply to every aspect of Sutter's employment policies and practices.
Employees of Sutter Health and its affiliates may use hazardous drugs in the course of their work, including care of patients that requires an employee to work, store, prepare, receive, unpack, transport, dispose of, or administer a drug identified as hazardous, or potentially hazardous, by the National Institute for Occupational Safety and Health (NIOSH) for purposes of USP 800.
Find a Career at Sutter
Our employees are shaping the future of healthcare. Find a career at Sutter.
Get Started