Patrick E. Fry Fellowship for Excellence in Healthcare Leadership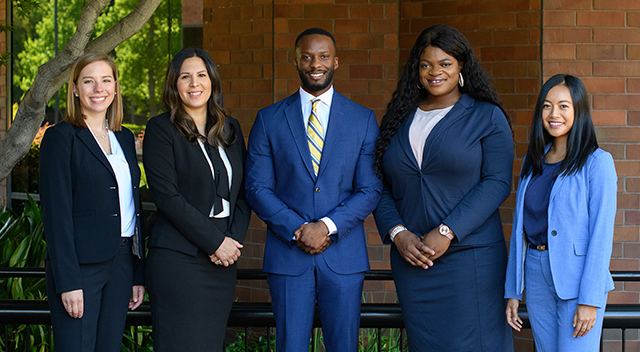 In our Patrick E. Fry Fellowship for Excellence in Healthcare Leadership, you'll receive hands-on, specialized administrative experience in a variety of settings—acute care hospitals, medical groups/foundations, and ambulatory care environments. You'll deepen your understanding of the challenges facing today's healthcare delivery systems, and gain insight into the workings of our integrated, not-for-profit healthcare system.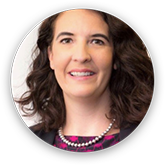 "I have been fortunate to have had a long career with Sutter Health since my fellowship and the organization has continued to invest in my professional development over the years."
Rachael McKinney,
CEO Sutter Davis Hospital
Sutter Fellow, Class of 2007
Program Highlights
Develop your leadership skills while engaging in high impact regional and system-wide projects

Receive one-on-one mentoring with a Sutter Health executive—CEO, CFO, COO

Learn through multiple skill assessments, workshops, field visits, and alumni panels
By giving you a solid grounding in today's healthcare delivery systems, our fellowship program will prepare you to lead the way to the future.
For more information about the Administrative Fellowship Program, please contact: shfellowship@sutterhealth.org
Project Work

Below is a partial list of outstanding projects and initiatives in which past Fellows have played a major role in leading and/or collaborating at Sutter Health:

Sample Fellowship Projects:

Creating and implementing a comprehensive dashboard for the pediatric department. The Dashboard includes tracking of transfers and growth opportunities leading to several business plans being created.
Leading a hospital-wide initiative to address burnout throughout the hospital. Applied for and received funding for a 6 month pilot that include training sessions taught by a multidisciplinary team. Measures include raising the Culture of Safety and Environment of Work scores.
Created and presented business plans outlining possible programs for hospital, including pro forma and risk assessment allowing leadership to make informed decisions on where to utilize hospital/foundation resources.

Eligibility

To qualify, you must be a U.S citizen or permanent resident and be currently enrolled in a healthcare management-focused MBA, MHA, health policy and management-focused MPH, JD or MSN with a dual degree MBA, MHA, MPH program at an accredited university AND must confer graduation between July 14, 2020 – July 9, 2021. Sutter Health is unable to sponsor work visas at this time and in the future.

Application and Selection Process

July 1, 2020 - Sept 4, 2020 | Deadline for complete application
October | Final panel interviews in California (by invitation only)
July 12, 2021 | Fellowship begins through July 2022

Required Documents

Online, with application:

Resume
One-page statement of internship and career objectives
Volunteer/Community Benefit activities

Sent separately:

Two letters of recommendation, one professional, one academic
Graduate transcripts

Submission Options

By Mail:

Original letters of recommendation and official transcripts can be mailed in a sealed envelope directly to:

Sutter Health
2700 Gateway Oaks Dr., Ste. 1200
Sacramento, CA 95833
Attn: Administrative Fellowship Program

By Email:

Letters of recommendation (submitted by author) and e-transcripts (submitted by registrar office) may be emailed to: shfellowship@sutterhealth.org

Deadline

We are in unprecedented times. We've had to make changes to meet the business needs of our organization operationally and also the structure of our program. One of those changes is that we will NOT have an open application filing period for the 2021-2022 Patrick E. Fry Fellowship for Excellence in Healthcare Leadership Program recruitment & selection. This was a difficult decision and we apologize for any inconvenience this may have caused.
Find a Career at Sutter
Our employees are shaping the future of healthcare. Find a career at Sutter.
Get Started