Registered Nurse First Assistant
Nurses at Sutter Health are at the core of our relationships with patients and families, who trust us to provide them with the personalized care they deserve at the most vulnerable moments of their lives.
Our nurses helped create and embrace Sutter's Nursing Philosophy of Care, a foundation that blends with Sutter's core values to provide nurses with a unique and diverse environment where they can reach their full potential.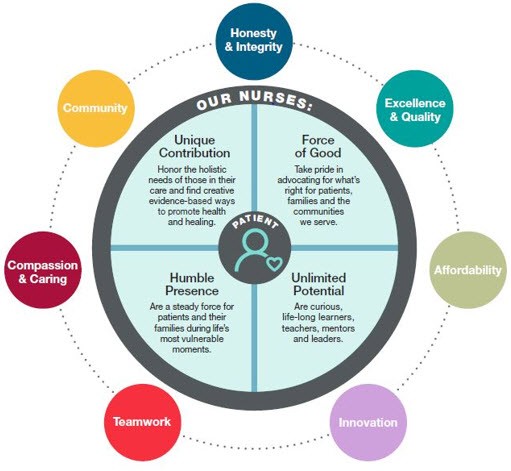 No matter what stage of your career, you'll find a culture where we care about one another and offer a vast range of choices and possibilities to work with some of the most talented clinicians in the country.
JOB TYPE: Full Time
JOB LEVEL: All Levels
TRAVEL: Home Health & Hospice Only
Benefits
Healthcare

Medical, dental, vision, life insurance

Paid Time Off

Holidays, sick days, leaves of absence

Continuing Education

Tuition Reimbursement and Professional Development

Corporate Discount and Perks

Exclusive pricing and discounts at a variety of retailers
Responsibilities
Job ID SSRRH-1908188
Date Posted 04/24/2019
Location Santa Rosa, California
Schedule/Shift Full Time / Variable
Position Overview:
Provides professional nursing care for patients.  The RN First Assistant ( RNFA ) renders direct patient care as part of the perioperative role by assisting the surgeon in the surgical treatment of the patient. The responsibility of functioning as RN First Assistant must be based on documented knowledge and skills acquired after specialized preparation, formal instruction and supervised practice.  While performing in the expanded role of first assisting the RNFA practices under the direct supervision of the surgeon.
The RNFA functions as a perioperative teammember and uses information from a variety of sources to assess, plan, implement and evaluate the results of patient care.  May supervise the work and function for other staff nurses, licensed vocational nurses, nursing assistants and clinical support associates.  The incumbent has access to Protected Health Information as needed to accomplish the accountabilities as outlined in this job description.  This includes access to the patient's medical record.
Qualifications:
 Experience:  
Three years experience as RN in the Operating Room encompassing both the circulator and the scrub roles
Knowledge: 
·         Communicates effectively in English (verbal and written).
·         Has effective skills in communication and interpersonal relationships.
·         Has the flexibility to adapt to new and changing situations.
·         Has the ability to think critically and set priorities.
·         Demonstrates basic computer skills.
·         Participates as a collaborative member of the Patient Care Team.
·         Validation of the necessary clinical skills by an evaluation with a peer.
·         Proctorship with a physician/surgeon for a minimum of 6 cases.
Special Skills/Competencies:
·         Demonstrates the basic knowledge and skills necessary to provide age-specific care to patients serviced, including knowledge of the principles of growth and development and psychosocial characteristics and interpreting age appropriate data for the populations served in the department.  Demonstrates appropriate communication and patient education skills for the patient population served.
·         Demonstrates competencies required by department (per initial orientation and annual review). Working knowledge of established safety topics (e.g., Infection Control, Electrical Safety, Disaster) as required by department and organizational standards.
·         Certified in perioperative nursing (CNOR)
·         Current professional liability insurance
·         Successful completion of didactics of structured course in first assisting
Possession of a valid California License as a Registered Nurse. Successful completion of an RNFA course.  Academic course work, which directly relates to the knowledge and abilities listed above.  Graduation from an approved school of nursing will meet these requirements.  Any combination of training and experience that will provide an opportunity to acquire the skills, knowledge, and abilities listed above. CNOR and BLS certified is required.
Organization: Sutter Santa Rosa Regional Hospital
Employee Status: Regular
Benefits: Yes
Position Status: Non-Exempt
Union: No
Job Shift: Variable
Shift Hours: 8 Hour Shift
Days of the Week Scheduled: Varied Days
Weekend Requirements: Other
Schedule: Full Time
Hrs Per 2wk Pay Period: 64

Sutter Health Affiliates are equal opportunity employers EOE/M/F/Disability/Veterans
Apply Now
Apply Later
Find a Career at Sutter
Our employees are shaping the future of healthcare. Find a career at Sutter.
Get Started