Staff Nurse II , Oncology
Nurses at Sutter Health are at the core of our relationships with patients and families, who trust us to provide them with the personalized care they deserve at the most vulnerable moments of their lives.
Our nurses helped create and embrace Sutter's Nursing Philosophy of Care, a foundation that blends with Sutter's core values to provide nurses with a unique and diverse environment where they can reach their full potential.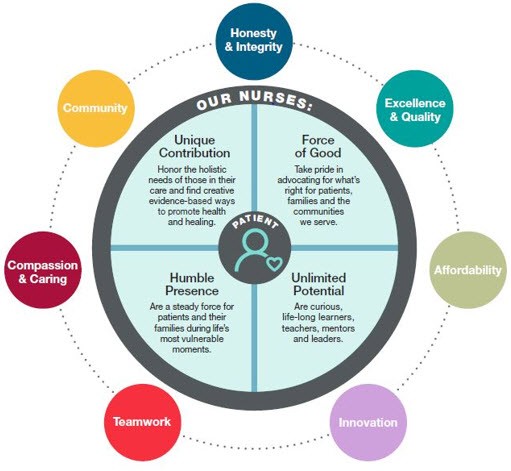 No matter what stage of your career, you'll find a culture where we care about one another and offer a vast range of choices and possibilities to work with some of the most talented clinicians in the country.
JOB TYPE: Per Diem
JOB LEVEL: All Levels
TRAVEL: Home Health & Hospice Only
Benefits
Healthcare

Medical, dental, vision, life insurance

Paid Time Off

Holidays, sick days, leaves of absence

Continuing Education

Tuition Reimbursement and Professional Development

Corporate Discount and Perks

Exclusive pricing and discounts at a variety of retailers
Responsibilities
Job ID CPMC-2101795
Date Posted 02/23/2021
Location San Francisco, California
Schedule/Shift Per Diem/ Variable
Position Overview:
Job Summary:
Responsible for providing direct patient care to specific patient populations effectively using the nursing process - Assessment, Planning, Implementation & Continual Reassessment - as the foundation for care delivery. Serves as a patient advocate; effectively coordinates care and continually promotes safety and clinical / service quality in daily practice judgment/knowledge/skills.
Qualifications:
Qualifications: 
Associate's degree in Nursing required. BSN preferred.
AHA BLS/ CPR certification required.
Current California RN license required.
Minimum level of experience: 1-3 years acute care experience in the above specialty within the last 5 years required.
Specialty: Med/Surg, Med/Tele, ICU/TICU, OR/ACU/PACU, ED, SNF, Acute Rehab, Oncology, Transplant, Acute Psych.  Current ACLS, PALS, NRP maybe required per specialty.
Organization: California Pacific Medical Center
Employee Status: Regular
Employee Referral Bonus: No
Benefits: No
Position Status: Non-Exempt
Union: Yes
Job Shift: Variable
Shift Hours: 8 Hour Shift
Days of the Week Scheduled: Varied Days
Weekend Requirements: Every Other Weekend
Schedule: Per Diem
Hrs Per 2wk Pay Period: Per Diem
Applications Accepted: All Applications Accepted

Sutter Health Affiliates are equal opportunity employers EOE/M/F/Disability/Veterans
This position may regularly work, store, prepare, receive, unpack, transport, dispose of, or administer drug(s) identified as hazardous, or potentially hazardous, by the National Institute for Occupational Safety and Health (NIOSH) for purposes of USP 800.
Fraud Alert: Please be aware of scams involving fraudulent job postings ...Learn more
Find a Career at Sutter
Our employees are shaping the future of healthcare. Find a career at Sutter.
Get Started