Clinical Referral Specialist RN - SCAH - Intake (Utah)
Nurses at Sutter Health are at the core of our relationships with patients and families, who trust us to provide them with the personalized care they deserve at the most vulnerable moments of their lives.
Our nurses helped create and embrace Sutter's Nursing Philosophy of Care, a foundation that blends with Sutter's core values to provide nurses with a unique and diverse environment where they can reach their full potential.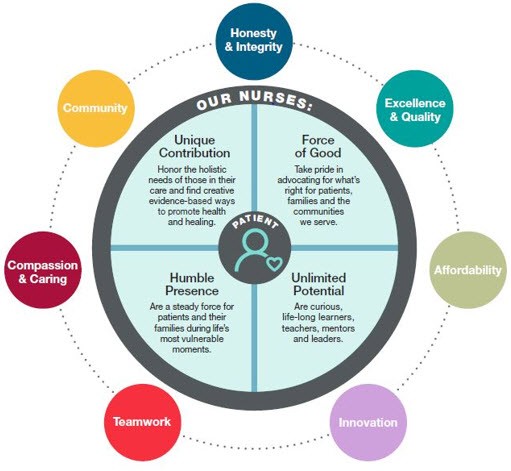 No matter what stage of your career, you'll find a culture where we care about one another and offer a vast range of choices and possibilities to work with some of the most talented clinicians in the country.
JOB TYPE: Full Time
JOB LEVEL: All Levels
TRAVEL: Home Health & Hospice Only
Benefits
Healthcare

Medical, dental, vision, life insurance

Paid Time Off

Holidays, sick days, leaves of absence

Continuing Education

Tuition Reimbursement and Professional Development

Corporate Discount and Perks

Exclusive pricing and discounts at a variety of retailers
Responsibilities
Job ID SCAH-2101278
Date Posted 01/22/2021
Location Salt Lake City, Utah
Schedule/Shift Full Time/ Day
Position Overview:
The role of the Clinical Referral Specialist is to act as the in-office clinical liaison that represents the SCAH agency via telephone for referrals for patient care. Referral source interactions include, but are not limited to working closely with referring hospitals, physicians, board and care facilities, skilled nursing facilities, patients, families, and the general public. Primary clinical responsibilities include receiving/processing referrals and ensuring that admissions occur in a timely and consistent manner. The Clinical Referral Specialist enters referral information into the EMR and creates initial orders to facilitate the start of care. As the Clinical Referral Specialist, this person frequently interacts with referral sources, other members of the referral center staff, all hospice locations and all others necessary to facilitate the start of patient care. Utilizes and promotes use of excellent customer services skills when working with referral sources and branch staff.
Qualifications:
Education
RN graduate from an accredited curriculum required.
Bachelor's degree in nursing or health related field preferred. 
Licensure
Current California RN license required.  
Current BCLS/CPR certification required.
Experience
RN: One year of acute medical experience required.  
One year of experience in a home health and/or hospice position strongly preferred.
LVN's: Minimum of one year clinical experience required. 
 One year of experience in a home health and/or hospice position strongly preferred.
Skills and Knowledge
• Must have the clinical knowledge and critical thinking ability to effectively plan and provide coordination of patient care consistent with standards and regulations; must have exceptional interpersonal and customer services skills; must be able to effectively solve unique problems as they arise or identify when to consult the supervisor.
• Must have knowledge of current Hospice admission criteria; Medicare, Medi-Cal, State and Federal regulations.
• Must be able to demonstrate problem-solving abilities as well as excellent telephone, interpersonal, verbal and written communication skills in English.
• Strong commitment to teamwork and customer service, both internally and externally, is required.
• Must have proven strong/proven data entry and general computer skills.

Organization: Sutter Care at Home
Employee Status: Regular
Benefits: Yes
Position Status: Non-Exempt
Union: No
Job Shift: Day
Shift Hours: 8-12 Hour Shift
Days of the Week Scheduled: Varied Days
Weekend Requirements: Rotating
Schedule: Full Time
Hrs Per 2wk Pay Period: 80
Applications Accepted: All Applications Accepted

Sutter Health Affiliates are equal opportunity employers EOE/M/F/Disability/Veterans
Fraud Alert: Please be aware of scams involving fraudulent job postings ...Learn more
Find a Career at Sutter
Our employees are shaping the future of healthcare. Find a career at Sutter.
Get Started