Nurses at Sutter Health are at the core of our relationships with patients and families, who trust us to provide them with the personalized care they deserve at the most vulnerable moments of their lives.
Our nurses helped create and embrace Sutter's Nursing Philosophy of Care, a foundation that blends with Sutter's core values to provide nurses with a unique and diverse environment where they can reach their full potential.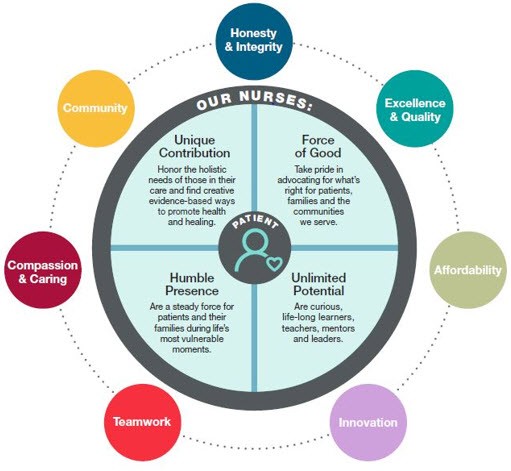 No matter what stage of your career, you'll find a culture where we care about one another and offer a vast range of choices and possibilities to work with some of the most talented clinicians in the country.
JOB TYPE: Per Diem
JOB LEVEL: All Levels
TRAVEL: Home Health & Hospice Only
Benefits
Healthcare

Medical, dental, vision, life insurance

Paid Time Off

Holidays, sick days, leaves of absence

Continuing Education

Tuition Reimbursement and Professional Development

Corporate Discount and Perks

Exclusive pricing and discounts at a variety of retailers
Responsibilities
Job ID SRMC-2019742
Date Posted 11/20/2020
Location Roseville, California
Schedule/Shift Per Diem/ Day
Position Overview:
The Registered Nurse role focuses primarily on the clinical direction and coordination of a patient-care team in collaboration with the medical staff to provide a full range of patient services. The Registered Nurse will function within the full scope of licensure to provide patient care; assess patient and family needs; implementation of the plan of care; and, review and evaluate the effectiveness. The Registered Nurse also provides care based on the age-related needs of the pediatric, adolescent, adult and geriatric patient with consideration of their developmental/psychosocial needs, environmental safety, education needs, communication style and level of understanding.
Qualifications:
Education
Graduate of an accredited registered nurse program and has successfully passed RN examination. Current California RN license or interim permit.

Experience
Minimum of six (6) months area specific acute care experience within the last two (2) years – preferred.
Knowledge
Knowledge of nursing process in assessment of physical and psychosocial, psychological needs of patients. Aware of adult learning principles in providing teaching of patients and families. Current Basic Life Support – Health Care Provider (BLS-HCP) recognition (American Heart Association or Greater Sacramento Region.

Special Skills/Equipment
Satisfactory completion of IV and medication exam. Demonstrated ability to professionally handle public contact, confidential information and maintain effective workflow systems; able to prioritize. Demonstrated skills in the use of computer equipment and software programs. Possess ability to read, speak and write English legibly, spell correctly, and perform basic mathematics. Excellent interpersonal and communication skills, both verbal and written, are necessary.

MEDICAL/SURGICAL DEPARTMENT SPECIFIC REQUIREMENTS:
• Interpretation of Basic Arrhythmia Test upon hire or within two (2) weeks of completion of the course.
• Anti-arrhythmic/hemodynamic drug test upon hire or within two (2) weeks of class.



Organization: Sutter Roseville Medical Center
Employee Status: Regular
Employee Referral Bonus: No
Benefits: No
Position Status: Non-Exempt
Union: Yes
Job Shift: Day
Shift Hours: 8 Hour Shift
Days of the Week Scheduled: Varied Days
Weekend Requirements: One Weekend a Month
Schedule: Per Diem
Hrs Per 2wk Pay Period: Per Diem

Sutter Health Affiliates are equal opportunity employers EOE/M/F/Disability/Veterans
This position may regularly work, store, prepare, receive, unpack, transport, dispose of, or administer drug(s) identified as hazardous, or potentially hazardous, by the National Institute for Occupational Safety and Health (NIOSH) for purposes of USP 800.
Fraud Alert: Please be aware of scams involving fraudulent job postings ...Learn more
Find a Career at Sutter
Our employees are shaping the future of healthcare. Find a career at Sutter.
Get Started