Nurses at Sutter Health are at the core of our relationships with patients and families, who trust us to provide them with the personalized care they deserve at the most vulnerable moments of their lives.
Our nurses helped create and embrace Sutter's Nursing Philosophy of Care, a foundation that blends with Sutter's core values to provide nurses with a unique and diverse environment where they can reach their full potential.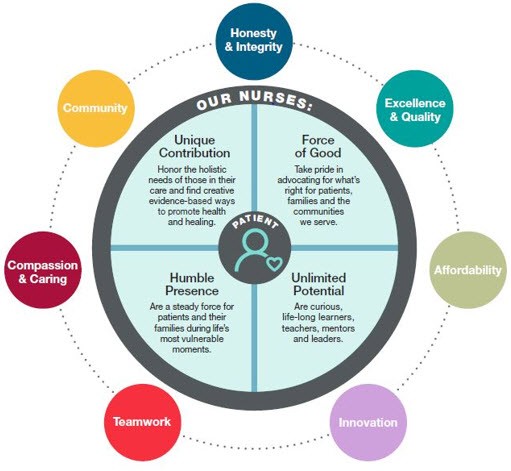 No matter what stage of your career, you'll find a culture where we care about one another and offer a vast range of choices and possibilities to work with some of the most talented clinicians in the country.
JOB TYPE: Full Time
JOB LEVEL: All Levels
TRAVEL: Home Health & Hospice Only
Benefits
Healthcare

Medical, dental, vision, life insurance

Paid Time Off

Holidays, sick days, leaves of absence

Continuing Education

Tuition Reimbursement and Professional Development

Corporate Discount and Perks

Exclusive pricing and discounts at a variety of retailers
Responsibilities
Job ID SCAH-2017443
Date Posted 10/16/2020
Location Modesto, California
Schedule/Shift Full Time/ Day
Position Overview:
Under the supervision of the Clinical Manager, the Team Nurse is responsible for the delivery of appropriate, adequate, effective, efficient direct patient care services assigned by the Primary Care Clinician and approved by the Clinical Manager. Responsibilities include implementation of the physician plan of care, obtaining physician orders, supervision of home health aides, and coordination of care within an interdisciplinary team and participating in effective utilization management and control of patient supplies. Consistently provides care based on the age-related needs of the unique population with consideration of their development/psychosocial needs, environmental safety, educational needs, communication style, and level of understanding. The Team Nurse is accountable to the Primary Care Clinician for ensuring that the plan of care is implemented following professional standards of care and agency specific protocols.
Qualifications:Education
Associate's- RN Garduate from accredited curriculum required.
Bachelor's- Nursing or health related field preferred.
Licensures and Certification
Registered Nurse - State Licensure - RN - required
Basic Life Support Certification, BLS - required
Driver License, Valid and in State - DL NUMBER - required
Automobile Insurance - required
Special Requirement
Must have reliable transportation 
Experience
Minimum of one year of experience in an acute care setting - required
Direct patient care experience within the past five years  - required
One year of experience in a Home Health or Hospice position - preferred
Skills and Knowledge
Productivity standards – ability to meet productivity expectations (3-6 pt. visits per day, depending on visit type and needs).
Understanding of palliative care for the terminally ill patient
Basic understanding of home care services, clinical standards of care and practice, Title XXII, Medicare Conditions of Participation,  CHAP home health accreditation requirements, QI outcomes/benchmarking, infection control; good understanding of reimbursement patterns for Medicare and other payors; good working understanding of budget and other financial reports.
Ability to communicate with patients and significant others in an effective, mature, caring manner.
Must be able to handle sensitive issues, conflict with or among others, respectively direct and reinforce staff efforts; effectively plan and organize and prioritize work, think critically to both effectively plan and organize department operations consistent with Sutter VNA and Home Health's strategic and operating objectives and to effectively solve unique problems as they arise or identify when to consult supervisor.
Ability to be aware of surroundings and respond to emergency and/or urgent events.
Participation in a training program for Home Health volunteers or coursework in death and dying/Home Health care is preferred.
Exhibits excellent oral and written communication skills: with legible handwriting for documentation of patient records in a clear and concise manner.
Maintain a positive and professional image and demonstrate self-directed learning to meet professional development and/or license requirements.
Organization: Sutter Care at Home
Employee Status: Regular
Benefits: Yes
Position Status: Non-Exempt
Union: No
Job Shift: Day
Shift Hours: 8 Hour Shift
Days of the Week Scheduled: Varied Days
Weekend Requirements: Rotating
Schedule: Full Time
Hrs Per 2wk Pay Period: 80

Sutter Health Affiliates are equal opportunity employers EOE/M/F/Disability/Veterans
This position may regularly work, store, prepare, receive, unpack, transport, dispose of, or administer drug(s) identified as hazardous, or potentially hazardous, by the National Institute for Occupational Safety and Health (NIOSH) for purposes of USP 800.
Fraud Alert: Please be aware of scams involving fraudulent job postings ...Learn more
Find a Career at Sutter
Our employees are shaping the future of healthcare. Find a career at Sutter.
Get Started