RN Clinician, Exam, Comprehensive Cancer Center
Nurses at Sutter Health are at the core of our relationships with patients and families, who trust us to provide them with the personalized care they deserve at the most vulnerable moments of their lives.
Our nurses helped create and embrace Sutter's Nursing Philosophy of Care, a foundation that blends with Sutter's core values to provide nurses with a unique and diverse environment where they can reach their full potential.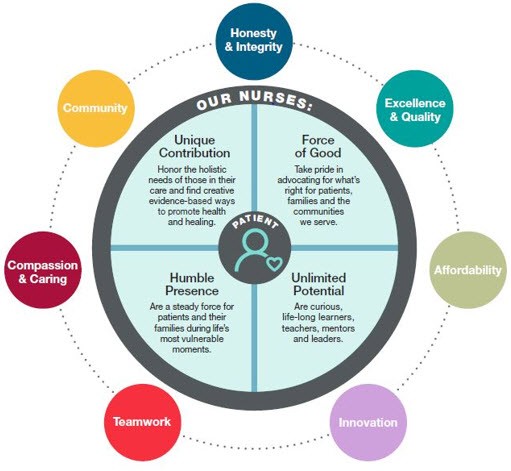 No matter what stage of your career, you'll find a culture where we care about one another and offer a vast range of choices and possibilities to work with some of the most talented clinicians in the country.
JOB TYPE: Full Time
JOB LEVEL: All Levels
TRAVEL: Home Health & Hospice Only
Benefits
Healthcare

Medical, dental, vision, life insurance

Paid Time Off

Holidays, sick days, leaves of absence

Continuing Education

Tuition Reimbursement and Professional Development

Corporate Discount and Perks

Exclusive pricing and discounts at a variety of retailers
Responsibilities
Job ID HVI-1912748
Date Posted 08/13/2019
Location Berkeley, California
Schedule/Shift Full Time / Day
Position Overview:
The Alta Bates Summit Comprehensive Cancer Center provides a high level of clinical care in a compassionate community setting. Our primary focus is to meet the unique needs of each of our patients and their families by offering comprehensive, integrated cancer care in a friendly, comfortable environment. Both our medical and radiological oncologists are specialists in many types of cancer, including breast, prostate, lung, and colorectal, as well as leukemias, lymphomas, and myelomas. The Alta Bates Summit Comprehensive Cancer Center provides state-of-the-art care for cancer patients in a community environment.  The Cancer Center has one of the East Bay's most extensive cancer care programs, offering advanced treatment options and program support with the following on-site services: Medical oncology infusion center for chemotherapy, transfusions and other IV products; Radiation therapy planning and treatment center; Oncology-focused pharmacy; Laboratory; Apheresis center; An array of complementary therapies, psycho-social and nutrition support services. 
The RN Clinician delivers direct care to assigned adult and or geriatric patients in an ambulatory setting. Nursing care is delivered using standards of care by following approved policies and procedures.
These services further the vision of Health Ventures, Inc., which is dedicated to helping cancer patients live longer and better lives by developing and managing leading cancer programs in coordination with physicians and hospitals.


Qualifications:

Minimum Qualifications
Current RN license in state
Current (BCLS) Basic Life Support Certification
Other Qualifications
Complies with regulatory requirements (i.e. The Joint Commission) appropriate for position.
Email, Word basic skills.
Sound ethical philosophy and compassionate skills
Good communication abilities
For RN Clinician 1:
Medical-Surgical competencies including technical skills
For RN Clinician 2:
Oncology Biotherapy/Chemotherapy Course completion required.
Oncology Certified Nurse OCN desired.
2 years experience in med/surg nursing.
1 year Oncology Nursing experience
Competency in intravenous skills and vascular access device management.
Teaching skills.
Organization: Health Ventures, Inc.
Employee Status: Regular
Employee Referral Bonus: Yes
Benefits: Yes
Position Status: Non-Exempt
Union: No
Job Shift: Day
Shift Hours: 8 Hour Shift
Days of the Week Scheduled: Monday-Friday
Weekend Requirements: None
Schedule: Full Time
Hrs Per 2wk Pay Period: 80

Sutter Health Affiliates are equal opportunity employers EOE/M/F/Disability/Veterans
Fraud Alert: Please be aware of scams involving fraudulent job postings ...Learn more
Find a Career at Sutter
Our employees are shaping the future of healthcare. Find a career at Sutter.
Get Started