Nurses at Sutter Health are at the core of our relationships with patients and families, who trust us to provide them with the personalized care they deserve at the most vulnerable moments of their lives.
Our nurses helped create and embrace Sutter's Nursing Philosophy of Care, a foundation that blends with Sutter's core values to provide nurses with a unique and diverse environment where they can reach their full potential.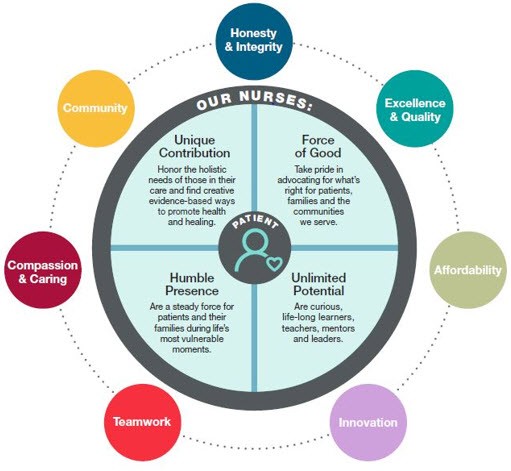 No matter what stage of your career, you'll find a culture where we care about one another and offer a vast range of choices and possibilities to work with some of the most talented clinicians in the country.
JOB TYPE: Part Time
JOB LEVEL: All Levels
TRAVEL: Home Health & Hospice Only
Benefits
Healthcare

Medical, dental, vision, life insurance

Paid Time Off

Holidays, sick days, leaves of absence

Continuing Education

Tuition Reimbursement and Professional Development

Corporate Discount and Perks

Exclusive pricing and discounts at a variety of retailers
Responsibilities
Job ID SDMC-2005178
Date Posted 03/26/2020
Location Antioch, California
Schedule/Shift Part Time/ Night
Position Overview:
Providing health care services to nearly 250,000 residents of eastern Contra Costa County, Sutter Delta Medical Center remains the community's only not-for-profit acute care hospital. Its comprehensive services include 24-hour emergency care, surgery, family centers, obstetrics, pediatrics, acute rehabilitation, diagnostic imaging, occupational health, physical therapy, intensive care and coronary care. Cardiac catheterization, sports rehabilitation and home health services are also among the medical center's areas of specialized care.
The primary role of the staff RN is to coordinate the delivery of care for the patient population they serve from admission through discharge. Included in this delivery of care are all aspects of the physical, psychosocial, safety and educational needs of the patient and their family/support system. This function is performed in collaboration with an interdisciplinary team including but not limited to nursing peers, attending physicians and ancillary support services. The staff RN uses the nursing process, medical therapeutics, technology and personal interventions to accomplish this
Qualifications:
Education/Licensures/Certifications:
Associate's degree is required

Bachelor's in Nursing is preferred

Registered Nurse - State Licensure - RN is required

Basic Life Support Certification - BLS is required

Advanced Cardiac Life Support - ACLS is required
Special Requirements:
Two years of basic Medical / Surgical acute care nursing experience or at one year of experience in specialty area

Experience in Cardiac and Telemetry nursing in an acute care setting and meet all required certification of the position

Demonstrates understanding of cardiac arrhythmias and the associated treatment plans and medications

Experience that allows the assessment, treatment and management of conditions that affect the complex cardiovascular system

Experience providing care to patients across the lifespan, from adolescent to the elderly
Experience in the following services:
Managing hypertension, congestive heart failure, arrhythmias and other heart conditions

Evaluating and monitoring heart devices, such as pacemakers and defibrillators

Assesses  results  from a  wide variety of cardiac tests, including stress tests, stress echocardiograms, exercise stress tests, medicated stress tests, and CT coronary angiograms

Providing physical exams so as to assess for chronic and acute cardiac diseases

Interprets laboratory results or cardiac tests

Administers, understands, and manages cardiac medications and other therapies

Educates patients on health maintenance and disease prevention

Oversees the duties of the Licensed Vocational Nurses (LVN), Certified Nursing Assistant (CNA) and Telemetry Technician on the unit

Must learn operations of relevant equipment in unit
Skills & Knowledge:
Must demonstrate the following: basic Medical / Surgical nursing skills, basic competencies in the nursing process and pharmacology, basic knowledge of newborn, pediatric, adolescent, adult and geriatric population, ability to work with all levels of nursing personnel and assist them in a resource capacity, effective English written and verbal communication skills.
Organization: Sutter Delta Medical Center
Employee Status: Regular
Benefits: Yes
Position Status: Non-Exempt
Union: Yes
Job Shift: Night
Shift Hours: 12 Hour Shift
Days of the Week Scheduled: Varied Days
Weekend Requirements: Every Other Weekend
Schedule: Part Time
Hrs Per 2wk Pay Period: 72

Sutter Health Affiliates are equal opportunity employers EOE/M/F/Disability/Veterans
This position may regularly work, store, prepare, receive, unpack, transport, dispose of, or administer drug(s) identified as hazardous, or potentially hazardous, by the National Institute for Occupational Safety and Health (NIOSH) for purposes of USP 800.
Fraud Alert: Please be aware of scams involving fraudulent job postings ...Learn more
Find a Career at Sutter
Our employees are shaping the future of healthcare. Find a career at Sutter.
Get Started