Charge Nurse, Urgent Care
Nurses at Sutter Health are at the core of our relationships with patients and families, who trust us to provide them with the personalized care they deserve at the most vulnerable moments of their lives.
Our nurses helped create and embrace Sutter's Nursing Philosophy of Care, a foundation that blends with Sutter's core values to provide nurses with a unique and diverse environment where they can reach their full potential.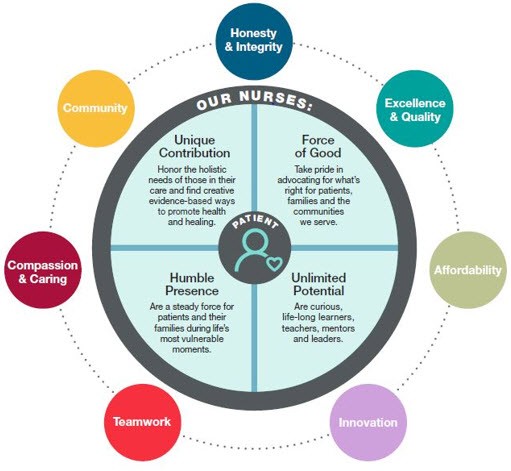 No matter what stage of your career, you'll find a culture where we care about one another and offer a vast range of choices and possibilities to work with some of the most talented clinicians in the country.
JOB TYPE: Full Time
JOB LEVEL: All Levels
TRAVEL: Home Health & Hospice Only
Benefits
Healthcare

Medical, dental, vision, life insurance

Paid Time Off

Holidays, sick days, leaves of absence

Continuing Education

Tuition Reimbursement and Professional Development

Corporate Discount and Perks

Exclusive pricing and discounts at a variety of retailers
Responsibilities
Job ID SGMF-2114451
Date Posted 08/31/2021
Location Stockton, California
Schedule/Shift Full Time/ Day/Evening
Position Overview:
Sutter Gould Medical Foundation (SGMF)is a non-profit, multi-specialty health care organization affiliated with Sutter Health. Based in Modesto, SGMF provides quality medical care, health education and research activities in a five-county area. SGMF's medical staff includes family practitioners, internists and pediatricians, as well as a range of specialist physicians. Services include imaging, nuclear medicine, a health library, health education programs, occupational medicine, diabetes education, nutrition counseling, infertility counseling, and weight management.
The primary role of this position is to coordinate the delivery of care for patients during a specific period of time.  The charge nurse uses organizational, clinical, communication and problem solving skills to assist in managing the patient workflow on a daily basis.  This position serves as a role model and clinical expert for the delivery of nursing care and provides leadership in developing and maintaining optimal patient care standards in the clinical setting. Additionally, provides nursing care for patients and their families.  Assists the physician or other medical providers in implementing the medical care plan.
Qualifications:
Minimum Qualifications:
Satisfactory completion of an approved course in nursing leading to an Associate Degree, diploma or baccalaureate degree in nursing.
Current California Registered Nurse licensure.
Current BLS for Healthcare Provider certification is required.
Current ACLS (Advanced Cardiac Life Support) certification required.
Patient care and IV skills such as would be gained through a minimum of one year experience in an acute hospital or ambulatory health care environment.
Experience using ACLS skills is preferred. 
A knowledge of ACLS skills and their application.
A Knowledge and understanding of anatomy and physiology and medical terminology.  
Knowledge of scope of practice for a Registered Nurse.
Knowledge and understanding of medication administration.
Knowledge of computers and their applications.
Ability to demonstrate clinical competence in providing direct care, patient and family education, leadership and role modeling.
Ability to read, write and verbally communicate effectively in English.
Ability to use effective organizational, clinical, communication and problem solving skills.
ACLS skills.
Phone triage skills. Dosage calculation skills as proven by successful completion of the medication test.
Patient assessment and monitoring skills are essential for this position.
Basic nursing skills such as taking vital signs, chart documentation, preparing patients for exams, etc.
Computer skills and basic office equipment operation skills are required.
The ability to accept, implement and evaluate change.
The ability to prioritize workflow and manage multiple priorities with demands on time, remaining calm.
The ability to be organized in work habits.
Excellent customer service skills are required for this position.
Organization:
Sutter Gould Medical Foundation
Employee Status:
Regular
Employee Referral Bonus:
No
Benefits:
Yes
Position Status:
Non-Exempt
Union:
No
Job Shift:
Day/Evening
Shift Hours:
8 Hour Shift
Days of the Week Scheduled:
Varied Days
Weekend Requirements:
Rotating
Schedule:
Full Time
Hrs Per 2wk Pay Period:
80
Applications Accepted:
All Applications Accepted
Sutter Health Affiliates are equal opportunity employers EOE/M/F/Disability/Veterans
Fraud Alert: Please be aware of scams involving fraudulent job postings ...Learn more
Find a Career at Sutter
Our employees are shaping the future of healthcare. Find a career at Sutter.
Get Started