Home Health Preceptor - RN
Nurses at Sutter Health are at the core of our relationships with patients and families, who trust us to provide them with the personalized care they deserve at the most vulnerable moments of their lives.
Our nurses helped create and embrace Sutter's Nursing Philosophy of Care, a foundation that blends with Sutter's core values to provide nurses with a unique and diverse environment where they can reach their full potential.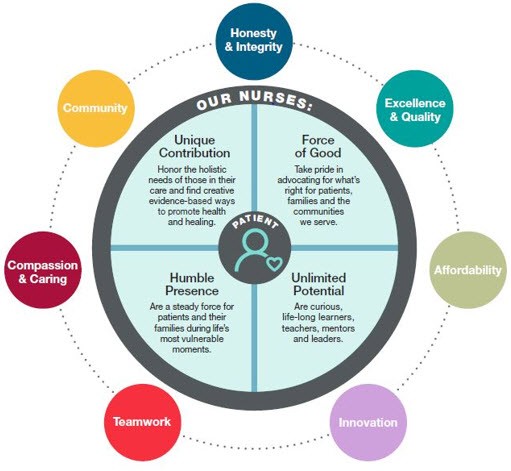 No matter what stage of your career, you'll find a culture where we care about one another and offer a vast range of choices and possibilities to work with some of the most talented clinicians in the country.
JOB TYPE: Full Time
JOB LEVEL: All Levels
TRAVEL: Home Health & Hospice Only
Benefits
Healthcare

Medical, dental, vision, life insurance

Paid Time Off

Holidays, sick days, leaves of absence

Continuing Education

Tuition Reimbursement and Professional Development

Corporate Discount and Perks

Exclusive pricing and discounts at a variety of retailers
Responsibilities
Job ID SCAH-2011834
Date Posted 08/12/2020
Location Yuba City, California
Schedule/Shift Full Time/ Day
Position Overview:
The Preceptor position is responsible for the one to one training and oversight of new clinicians (as well as existing staff members) and the essential functions of their position. This includes, but is not limited to, assessment, evaluation and coaching of clinical staff that provide direct care in the patient's home environment.  The preceptor provides direct guidance to the staff relating to clinical practice development, education, quality performance improvement and clinical integration at the point of care level, usually in the form of joint patient visits. The Preceptor is a role model for the execution of the SCAH model of care to new and existing employees. This includes not only clinical practice models, but those of productivity and time management fundamentals in the provision of care in the home.  The Preceptor models the shared principles within all SCAH services lines and Integrated Care Management program. The Preceptor is well versed in evidenced based practices and assists new hires and existing staff in performing their roles to the best of their abilities. The Preceptor is expected to be able to onboard new staff members to all the requirements and standards of their job within a designated timeframe. The Preceptor partners with Leadership to improve clinical and operational performance. This position requires a working knowledge of Medicare Conditions of Participation for home health care, California Department of Health Title XXII regulations, home care accreditation standards, HIPAA regulations in addition to knowledge of population with advanced illness care needs.
The Preceptor will provide direct patient care as business and precepting needs dictate.
Qualifications:
Education:
Bachelor's degree preferred or equivalent education/experience required.
Experience:
Successful experience in mentoring &/or teaching role(s) required
Demonstrated experience utilizing effective interpersonal communication, organizational and priority-setting skills required
Strong clinical background in Home Health, palliative care, chronic illness management or hospice care, advance care planning and other care management concepts required
Licensures and Certifications:
Driver License, Valid and in State - DL NUMBER required
Automobile Insurance – INSURANCE required
Registered Nurse - State Licensure - RN required
Basic Life Support Certification – BLS required
Skills and Knowledge:
Good working knowledge and understanding of current regulatory and accreditation requirements in Home Health Care and the business line in which precepting will occur
Excellent written and oral communication skills
Demonstrated use of conceptual, analytical, and problem solving skills in a complex environment
Tact, diplomacy, and ability to work with individuals in all levels of the organization
Demonstrated ability to work with confidential information
Demonstrated ability  to interact positively with diverse groups/teams
Comfort in use of Microsoft office; basic skills in calendaring, spreadsheets, word documents
Demonstrated ability to handle sensitive issues, conflict with or among others, respectively direct and reinforce staff efforts
Demonstrated ability to plan, organize and prioritize work, and to effectively solve unique problems as they arise or identify when to consult with supervisor
Must be able to deal with a challenging work environment from time demands and conflicting priorities
Ability to maintain a positive and professional image at all times
Demonstrate self-directed learning to meet professional development and/or license requirements
At orientation and annually thereafter, must be able to meet core competencies for position and area of specialty, as appropriate.
Organization: Sutter Care at Home
Employee Status: Regular
Benefits: Yes
Position Status: Non-Exempt
Union: No
Job Shift: Day
Shift Hours: 8 Hour Shift
Days of the Week Scheduled: Monday-Friday
Weekend Requirements: Other
Schedule: Full Time
Hrs Per 2wk Pay Period: 80

Sutter Health Affiliates are equal opportunity employers EOE/M/F/Disability/Veterans
This position may regularly work, store, prepare, receive, unpack, transport, dispose of, or administer drug(s) identified as hazardous, or potentially hazardous, by the National Institute for Occupational Safety and Health (NIOSH) for purposes of USP 800.
Fraud Alert: Please be aware of scams involving fraudulent job postings ...Learn more
Find a Career at Sutter
Our employees are shaping the future of healthcare. Find a career at Sutter.
Get Started