Staff Nurse II - Cath Lab (.8 8hr vari SSRRH)
Nurses at Sutter Health are at the core of our relationships with patients and families, who trust us to provide them with the personalized care they deserve at the most vulnerable moments of their lives.
Our nurses helped create and embrace Sutter's Nursing Philosophy of Care, a foundation that blends with Sutter's core values to provide nurses with a unique and diverse environment where they can reach their full potential.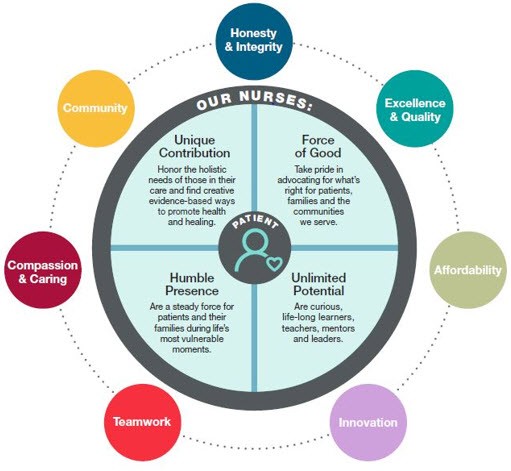 No matter what stage of your career, you'll find a culture where we care about one another and offer a vast range of choices and possibilities to work with some of the most talented clinicians in the country.
JOB TYPE: Full Time
JOB LEVEL: All Levels
TRAVEL: Home Health & Hospice Only
Benefits
Healthcare

Medical, dental, vision, life insurance

Paid Time Off

Holidays, sick days, leaves of absence

Continuing Education

Tuition Reimbursement and Professional Development

Corporate Discount and Perks

Exclusive pricing and discounts at a variety of retailers
Responsibilities
Job ID SSRRH-2005116
Date Posted 03/20/2020
Location Santa Rosa, California
Schedule/Shift Full Time/ Variable
Position Overview:
The new Sutter Santa Rosa Regional Hospital (SSRRH) is located in the heart of Northern California's famous wine country, just 50 miles north of San Francisco and 30 minutes from the beautiful Pacific Coast. Providing quality health care services to the residents of Sonoma County for over 130 years, SSRRH has 118 licensed beds (84 Inpatient, 24 Outpatient & 10 Labor & Delivery) and serves a population of more than 130,000 people. Centers of excellence include: Interventional Cardiology, Cardiac Surgery, Women's and Children's Services, and Level III NICU.
JOB SUMMARY
Provides professional nursing care for patients. Under the general direction of the Manager, the Staff Nurse II independently uses the nursing process to safely, compassionately, therapeutically and efficiently provide individualized care for a group of patients for which the nurse demonstrates age specific competencies.  Uses information from a variety of sources to assess, plan, implement and evaluate the results of patient care.  May supervise the work and function for other staff nurses, licensed vocational nurses, nursing assistants and clinical support associates. Must have ability to work during weekdays, weekends, holidays, and various shift hours.
PRINCIPAL ACCOUNTABILITIES
Demonstrates the ability to use all components of the nursing process including assessment, planning, implementing and evaluating care to meet the individual patient's needs according to their age, culture and condition.
Assesses patients, identifies obvious as well as subtle patient problems and/or abnormal assessments, anticipates changes in patient's condition and appropriately reports and resolves.
Develops plan of care based on age specific assessment.  Involves patient, family and interdisciplinary resources to develop and revise the plan of care.
Demonstrates knowledge and skills necessary to provide age appropriate care in compliance with Standards of Care and Standards of Practice.
Provides assistance to others in implementing complex care and treatments within their age specific categories.
Administers medications and treatments according to hospital policy and procedure and accepted standards of age specific care and department standards.
Communicates effectively with patients, families and other health care providers. Participates in multidisciplinary patient care conferences as needed.
Promotes a climate in which patients/families may act in their own interest and intervenes as an advocate when they are unable to do so.
Reassesses and evaluates patient response to care and takes appropriate action to assure patient's needs are being met.
Participates with patient/family and other members of the healthcare team in evaluation of patient outcomes.
Substantiates patient care provided with appropriate documentation.
Demonstrates leadership in daily activities on the unit.
Promotes collaborative/caring relationships.
Acts as a resource to team members.
Supervises assigned staff members, based on knowledge of the person's job description and scope of practice.
Maintains a safe work environment by adhering to hospital, departmental policies and procedures and regulatory requirements.
Demonstrates efficient use of time and resources and participates in identification and implementation of cost saving strategies.
Demonstrates commitment to hospital's mission, values and goals. 
In collaboration with the nurse manager, participates in at least one activity/project, to help the department/hospital improve quality, cost effectiveness or customer/patient service.
Performs other duties as assigned.
Participates in professional development.
Maintains clinical competencies according to departmental standards.
Demonstrates a commitment for continuous learning.
Participates in the annual performance review process by identifying, developing and implementing goals and action plan with nurse manager.
Demonstrates accountability for apprising self of hospital and department communications and changes in practice.
Recognizes the importance of practice trends in nursing and participates in research or performance improvement activities.
Attends and participates in department staff meetings.
Qualifications:
EDUCATION/LICENSURE
Six-month recent professional nursing experience
Registered Nurse - Sate Licensure - RN Required
KNOWLEDGE/SKILLS
Communicates effectively in English (verbal and written).
Has effective skills in communication and interpersonal relationships.
Has the flexibility to adapt to new and changing situations.
Has the ability to think critically and set priorities.
Demonstrates basic computer skills.
Participates as a collaborative member of the Patient Care Team.
Demonstrates the basic knowledge and skills necessary to provide age-specific care to patients serviced, including knowledge of the principles of growth and development and psychosocial characteristics and interpreting age appropriate data for the populations served in the department.  Demonstrates appropriate communication and patient education skills for the patient population served.
Demonstrates competencies required by department (per initial orientation and annual review). Working knowledge of established safety topics (e.g., Infection Control, Electrical Safety, Disaster) as required by department and organizational standards.
The following additional certifications must be completed within 60 days of hire and maintained.

Departments

ACLS

PALS

NRP

ICU

X

MED/SURG

x

CTU

X

ENDO/SPECIAL PROCEDURES

X

MBU

X

L&D

X

X

NICU

X

PEDIATRICS

X

EMERGENCY

X

PALS OR ENP

SURGERY

OUTPATIENT CHANATE (LSA)

X

x

PACU

X

X

CATH LAB

X
Organization: Sutter Santa Rosa Regional Hospital
Employee Status: Regular
Employee Referral Bonus: No
Benefits: Yes
Position Status: Non-Exempt
Union: Yes
Job Shift: Variable
Shift Hours: 8 Hour Shift
Days of the Week Scheduled: Varied Days
Weekend Requirements: Every Other Weekend
Schedule: Full Time
Hrs Per 2wk Pay Period: 64

Sutter Health Affiliates are equal opportunity employers EOE/M/F/Disability/Veterans
This position may regularly work, store, prepare, receive, unpack, transport, dispose of, or administer drug(s) identified as hazardous, or potentially hazardous, by the National Institute for Occupational Safety and Health (NIOSH) for purposes of USP 800.
Fraud Alert: Please be aware of scams involving fraudulent job postings ...Learn more
Find a Career at Sutter
Our employees are shaping the future of healthcare. Find a career at Sutter.
Get Started