HEDIS and Quality Improvement Registered Nurse (RN) - Sutter Health Plus
Nurses at Sutter Health are at the core of our relationships with patients and families, who trust us to provide them with the personalized care they deserve at the most vulnerable moments of their lives.
Our nurses helped create and embrace Sutter's Nursing Philosophy of Care, a foundation that blends with Sutter's core values to provide nurses with a unique and diverse environment where they can reach their full potential.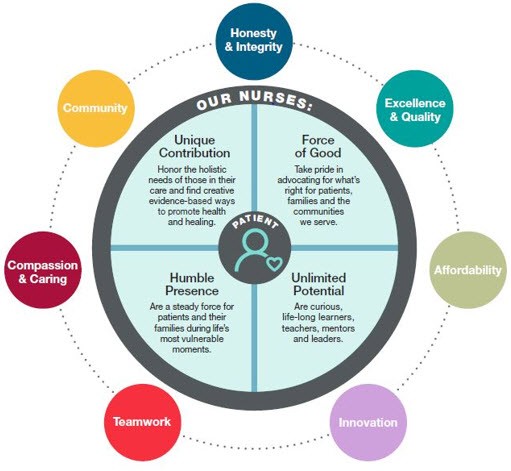 No matter what stage of your career, you'll find a culture where we care about one another and offer a vast range of choices and possibilities to work with some of the most talented clinicians in the country.
JOB TYPE: Full Time
JOB LEVEL: All Levels
TRAVEL: Home Health & Hospice Only
Benefits
Healthcare

Medical, dental, vision, life insurance

Paid Time Off

Holidays, sick days, leaves of absence

Continuing Education

Tuition Reimbursement and Professional Development

Corporate Discount and Perks

Exclusive pricing and discounts at a variety of retailers
Responsibilities
Job ID SHP-1917657
Date Posted 08/30/2019
Location Sacramento, California
Schedule/Shift Full Time / Day
Position Overview:
The HEDIS and Quality Improvement (QI) Registered Nurse (RN) reports to the Director, Quality and Accreditation. This position performs advanced medical record review of Sutter Health Plus members through abstraction of HEDIS hybrid measures. The HEDIS and QI RN will access SHP's members' electronic health records (EHRs) in order to perform this function. This position will collaborate with SHP's contracted HEDIS analytics vendor and the SHP Data Analytics and Business Intelligence (DABI) team to assess total gaps in measures. This position will prepare opportunity reports, suspect lists, outcome reports and make recommendations for interventions to SHP leadership to close measurement gaps. Additionally, the HEDIS and QI RN will work closely with the SHP DABI team to develop relevant reporting for the Care Management department.

The incumbent will also work with the Care Management team and cross-functional partners for business development of medical policy as requested by the Chief Medical Executive (CME) and the Sutter Medical Network physicians. The HEDIS and QI RN is responsible for the research, analysis, development, maintenance, coordination, and documentation of medical policy. This position also responds to medical policy-related inquiries and CME requests for evaluation of new technologies and/or new uses of existing technology that may or may not result in medical policy update activity.

Other activities assigned to this position include clinical review of the EHR when request by the SHP Risk Adjustment team and the contracted vendor. This includes thorough research into the medical record to identify documentation of Hierarchical Condition Codes (HCC) as a second check when the Risk Adjustment vendor has been unable to locate expected HCCs. Annual HER review for state mandated provider documentation standards, analysis of the review and reporting of the results to the Quality Improvement Committee.

Other clinical RN duties as needed:
• Participation and preparation of NCQA Readiness
• Participation with delegation oversight activities

Qualifications:
Education:
BSN or equivalent combination of education and experience desired. State of California Registered Nurse License required. Certified Professional Healthcare Quality RN - CN-PH QAUL required within 1 year of hire.
Experience/Knowledge/Skills:
Must have demonstrated previous experience similar to the required duties. Must have at least 3 years in a managed care or health insurance environment. Experience in positions with exposure to Protected Health Information is essential. Must demonstrate knowledge of Health Insurance Portability Accountability Act, Health Care Reform, Business Code of Ethics and government regulated programs. Must demonstrate ability to work collaboratively, prioritize functions, problem solve, and anticipate upcoming issues for the executives. Must have experience in HEDIS abstraction, solid research and analytical skills and excellent documentation skills. 
Special Requirements:
This position requires the ability to multi-task, and be able to adapt to an ever changing environment. The incumbent must possess excellent writing, communication, and analytical skills, be flexible, as well as possess the ability to work independently. Excellent oral and written communication skills. Abilities with Microsoft Word, Excel and PowerPoint, internet research. Must require minimal supervision. Understands NCQA standards, as well as HEDIS, Consumer Assessment of Health Plan Survey (CAHPS), Industry Collaborative Effort (ICE)Tools. Experience with health plan operations. Must be able to positively interact with other clinicians, senior management, members and all levels of clinical and non-clinical professionals in the provider office, medical group, health plan, accreditation and regulatory agencies. 
Organization: Sutter Health Plan
Employee Status: Regular
Benefits: Yes
Position Status: Non-Exempt
Union: No
Job Shift: Day
Shift Hours: 8 Hour Shift
Days of the Week Scheduled: Monday-Friday
Weekend Requirements: None
Schedule: Full Time
Hrs Per 2wk Pay Period: 80

Sutter Health Affiliates are equal opportunity employers EOE/M/F/Disability/Veterans
Apply Now
Apply Later
Find a Career at Sutter
Our employees are shaping the future of healthcare. Find a career at Sutter.
Get Started